In an official statement, $23 billion ASX-listed Australian building materials giant, James Hardie Industries shocked shareholders on Friday, by announcing that they have fired chief executive Jack Truong over his "intimidating, threatening" and disrespectful behaviour towards colleagues.
In a brief statement, Jack Truong said: "I was blindsided by the termination and unequivocally reject the assertions made by Mr Hammes and the company," he said, referring to executive chairman Mike Hammes.
However, James Hardie Industries supported their stance by claiming that despite being given chances to improve his behavior, he did not make efforts.
Workplace bullying occurs in all industries and at all levels. All employers have a legal obligation to protect employees, whether it is from bullying by other employees, direct managers, or even the CEO. It is increasingly important for companies to be proactive in order to minimize harm and disruptions to their employees, company and themselves.
According to the Australian Government, bullying at work happens when:
a person or group of people repeatedly behave unreasonably towards another worker or group of workers
the behaviour creates a risk to health and safety.
Examples of workplace bullying include:
behaving aggressively towards others
teasing or playing practical jokes
pressuring someone to behave inappropriately
excluding someone from work-related events
unreasonable work demands.
Individuals who intimidate and humiliate staff are increasingly being held accountable, as companies, employees, and society at large are losing tolerance for workplace bullies.
This blog will cover:
Details of James Hardy's CEO Sacking
Shifts in Corporate Accountability
4 ways your company can prevent workplace bullying
Details of James Hardie CEO Jack Truong's Sacking
Mr Truong was fired from James Hardie Industries after the company's board hired an independent investigator to look into complaints about his "threatening and intimidating behaviour". Executive chairman Mike Hammes told a conference call that Mr Truong's behaviour was "intimidating" and "threatening," and many staff planned to resign because the work environment had become overtly hostile. Workplace bullying is a significant issue, not just because of legal issues, but because it causes turnover and wider cultural issues.
According to an official report, the company conducted extensive due diligence, which included hiring external lawyers and an external consultant, to provide the opportunity for "sincere change in Mr Truong's behaviour". Despite being offered executive coaching, Mr Truong is accused by James Hardie's board of failing to improve his behaviour. As a result, he was sacked and lost incentives, including unvested long-term bonuses.
The Board ultimately concluded, based on independent third-party consultant surveys and analysis, direct input from various executives, and additional information, that Mr. Truong's conduct, while not discriminatory, extensively and materially breached the James Hardie Code of Conduct.
The Board took this action to uphold the Company's core values, including Operating with Respect, and to maintain continuity of the management team that has been instrumental in our transformation.
The company's core values and mission statement can be found on their official website.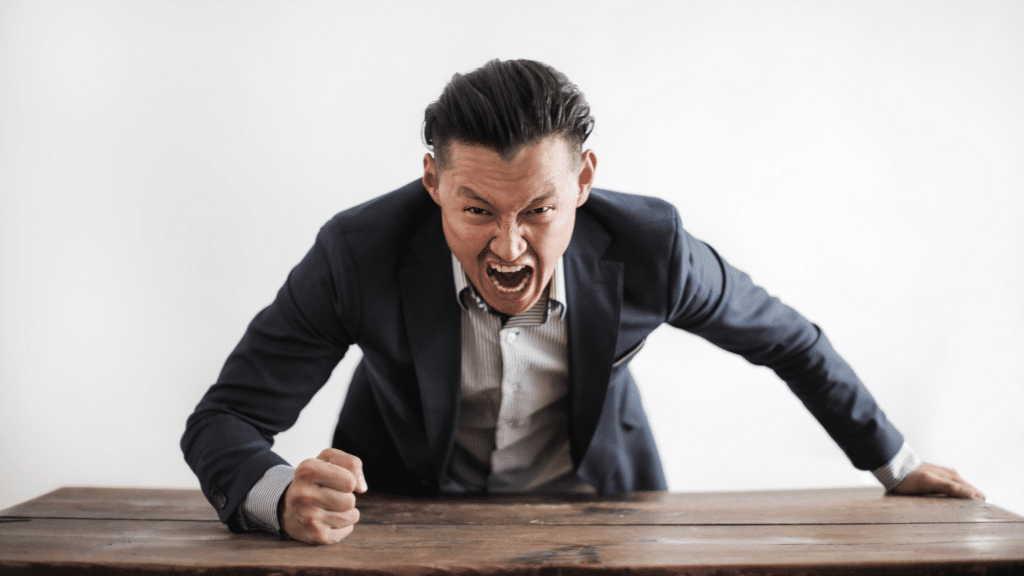 Shifts in Corporate Accountability
Workplace bullying can occur between anyone in the workplace. But perhaps the most difficult situation to deal with is bullying by a boss—the very person responsible for your advancement within the company.
In Australia, employers have a legal responsibility to provide a safe workplace under the Work Health and Safety Act 2011 and anti-discrimination laws. Similarly, in the United Kingdom, employees are protected from bullying and harassment under the Equality Act 2010.
Employers have a duty of care for their employees health and wellbeing whilst at work. An employer that allows workplace bullying to occur is not meeting this responsibility. We have compiled 8 tips to make workplace bullying investigations more effective.
However, Mr Truong's public denial of these allegations and complaints about being 'blindsided' show that it is important to maintain procedural fairness in investigations, to ensure that any action taken is transparent and justifiable in the event of a dispute.
Generally, compliance with procedural fairness requires that:
a thorough, confidential investigation is carried out and all relevant evidence (from any witnesses and documents) obtained
the subject of the complaint is given an opportunity to respond to the allegation and any evidence found
concrete evidence is used to substantiate any claim
Additionally, our article on Standards of Proof in Workplace Investigations can help you understand your requirements as an investigator.
James Hardie's description of their investigation, taken at face value, shows that Jack Truong was provided with an opportunity to improve his behaviour (and, we can assume, to respond to the allegations as part of this). External parties were engaged to ensure impartiality, and they list numerous sources of evidence regarding his behaviour. Based on what has been reported it seems that, despite Mr Truong's public statements, a fair and thorough investigation was conducted and the actions against him were justified.
4 ways your company can prevent workplace bullying
Create anti workplace bullying policies
To ensure that employees are not discriminated against, harassed or bullied, workplaces should develop and implement workplace practices to address inappropriate workplace behaviour and respond to complaints effectively.
The policy should describe what constitutes bullying and should communicate to your employees that this behavior will not be tolerated. Your policy should assure employees that allegations of workplace bullying will be promptly and thoroughly investigated with action taken as appropriate–up to and including termination of the perpetrator's employment. Complaint procedures should be clear so that employees and managers understand expectations and the process that will result in case of an incident. Finally, make sure your policy is drafted in compliance with any applicable laws.
Conduct company-wide training
This training should teach them to recognize it in themselves as well as others. Some people may not realize that their behavior can actually be classified as bullying or harassment. In addition, many people are often witnesses to bullying but fail to report. Employees should be trained to recognize and report on these instances to foster a healthy and transparent workplace culture.
Take all reports seriously
Companies that respond professionally and immediately to allegations of workplace bullying are likely to find that their employees are more comfortable reporting bullying incidents. Of course, the more bullying is reported, investigated and, ideally, eliminated, the less bullying you'll have to contend with in the future. Not only is investigating bullying good for company culture, morale and business success, it can help your company maintain compliance with anti-harassment laws and regulations. There are many things you can do to conduct effective internal investigations, which we have outlined here.
Promote accountability at all levels
Manager training about bullying is instrumental to eliminating workplace bullying for two reasons: the company communicates clearly that supervisory bullying will not be tolerated, and they typically have the greatest visibility into co-worker peer-to-peer bullying behaviors. They are often the first line when a victim or witness reports bullying. Teach managers to identify the signs of bullying and to respond appropriately to bullying concerns. Make managers accountable for enforcing a zero-tolerance policy for bullying, just as they are responsible for enforcing your anti-harassment policy. Setting up effective internal whistleblowing hotlines are a key asset in preventing internal fraud. 
How Polonious can Help
Workplace bullying doesn't just hurt those involved. The wider workplace also feels the effects through lost productivity, increased absenteeism, poor morale, and time spent documenting, pursuing or defending claims. And while we often think about bullying as an individual or interpersonal issue, oftentimes, it is the broader environmental factors – such as poor organisational culture and a lack of leadership – which are the main drivers.
The most effective way to stamp out bullying is to stop it before it starts. This means creating a strong, consistent approach to prevent inappropriate behaviour from escalating, and a positive, respectful work culture where bullying is not tolerated. James Hardie's willingness to terminate a senior leader over workplace bullying issues shows a strong commitment to stamping out bullying and should be applauded.
Polonious can help in this kind of situation by ensuring that your investigation is fair and transparent, as these kinds of investigations are always contentious and especially so when involving high profile leaders. Polonious' rigorous workflows ensure you remain procedurally fair, while detailed decision forms, reporting capabilities, and full audit trails ensure transparency and evidence to back up any disputed decisions.
Interested in learning more about how Polonious can help?
Get a free consultation or demo with one of our experts
Get a Demo
After being a client of Polonious while working in the Student Discipline team at Curtin University in Perth, Nicholas joined Polonious as a systems configurer in 2017. He has since successfully completed many rollouts and also contributes to improving Polonious' internal ISO processes. Nicholas holds a Bachelor of Philosophy from the University of Western Australia.