Polonious release 20.2 is ready for all clients with some great new features that we know will improve your team's productivity, user experience, and capability.
Version 20.2 further enhances the front end with new Dashboard technology which was introduced in version 20.1, adding eleven (11) SmartWidgets to enable you to build any sort of dashboard your team needs. This allows you to create dashboards from any case data quickly and easily.
Additionally, we have added a Document Library feature to help your teams use the same documentation, we have expanded our list of integrations. We have also added better, more secure Multi-Factor Authentication methods.
Analytics
Release 20.2 includes a full set of Charting capabilities that enable end-users to construct dashboards that total and drill through their Case Management system.
A full set of capabilities
Eleven new dashboard SmartWidgets are ready to use: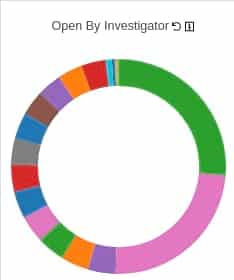 Dashboard Layout Manager
This drag-and-drop capability allows your configuration team to layout the dashboard views in an easy-to-use and configurable way.
For example, we have created this dashboard view layout from the SmartWidgets available on the left by dragging, dropping onto the rows, then configuring each SmartWidget in a simple user interface.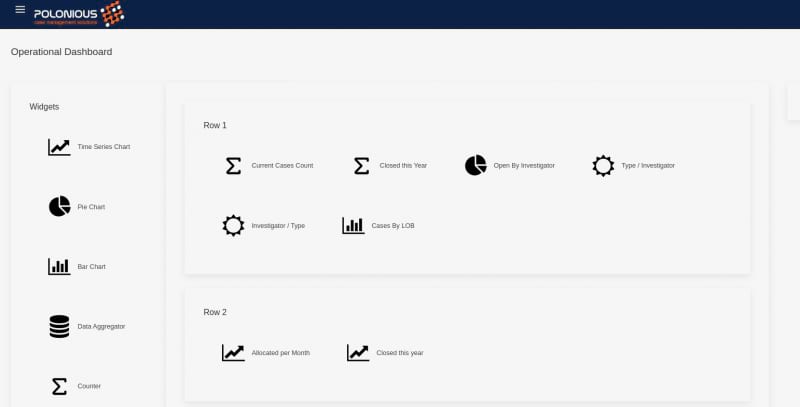 When you render the dashboard from the above layout, you will see something like this: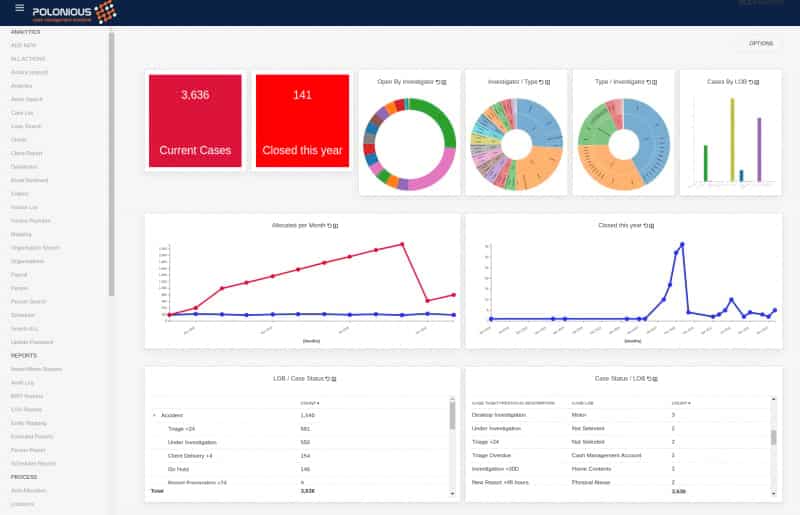 You can control the width of each widget as well as the contents. You can fit as many as six widgets across on wide screens. When this renders to mobile devices, it puts only one widget across and displays them down the page. A responsive design that enables our dashboard tool to adapt to your device size.
Document Library
The Document Library allows users to create a library of essential documentation shared according to security access with various teams and external vendors. Making it easy to update and share essential compliance, process, and form print requirements in one central location.

Security – MFA with Google Authenticator
With 20.2, you can now use the popular Google Authenticator to generate multi-factor authentication codes, instead of entering a code sent to your mobile device by text message or email.
Google Authenticator is a more secure method of generating MFA codes than using SMS or email delivery, as it cannot be as easily intercepted and changes values every minute. It is also explicitly tied to a user's mobile device.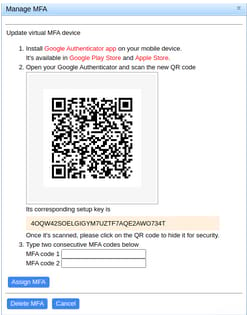 Integration with Simple2Connect
Full integration with Simple2Connect's video interviewing software makes it very easy from the case management view to request and start a new video interview. The final video is uploaded automatically to the case notes upon completion.
Integration with Guidewire DevConnect
Guidewire created DevConnect recently to enable easier integration with their Claims Center product. Polonious had already successfully completed the accelerator several years ago. This new method is the preferred way to connect to Guidewire going forward; this September 2020, we received certification with DevConnect.
REST API Improvements
We added two new secure communication options in 20.2, which extend the integration capabilities of Polonious with other products.
Basic Authentication Header capability was added to allow REST calls to services that are protected by Basic Authentication.
JWT (JSON Web Token) was added to enable calls to services protected by JWT.
We have also added many improvements in payload contents and API endpoints. As always, backward compatibility of payloads and requests is preserved to ensure that existing integrations with Polonious continue to operate without modifications on your end.
Other improvements
This release has implemented many more features whose full details are in the release notes and user guides available from Polonious on request.
Full release notes (pdf) and a comprehensive user manual are available on the user group for current customers. Please contact your representative for more information.
Links and contact information
We are always looking for feedback and thoughts on our software, please contact your local Polonious office for more information, help or feedback. We're keen to keep improving.
Related Articles:
Video demonstrations
Analytics – a first look:
Interested in learning more about how Polonious can help?
Get a free consultation or demo with one of our experts
Get a Demo