Remote interviewing has become increasingly important during covid, as restrictions may mean you can't meet people face to face. Everything from doctor's consultations to high school classes is now being done online, and interviews are no exception. But remote interviewing also enables you to save travel costs for your investigators, and thus save a significant part of your investigation costs. So Polonious has added an integration with Simple 2 Connect to enable easy remote interviewing for our clients. If you'd like to see it in action, we have a demo video below.
Additionally, this integration enables you to record the interview within the software and upload directly to Polonious. This saves you time, and saves you the security risk of having interviews saved on external devices.
For users and interviewees, we also make it simpler to organise and connect to interviews – that's why it's called Simple 2 Connect! On Polonious' end, all the user has to do is click the appointment button and either start call immediately, or enter the appointment details. To join the call, they then click the 'Splashlight' button, and are taken to the S2C system, with Polonious handling the login details.
For the user, they simply receive some text messages and an email with the terms and conditions, and a link to join the meeting. They can join via phone from the SMS, or via computer from the email, with no software download required.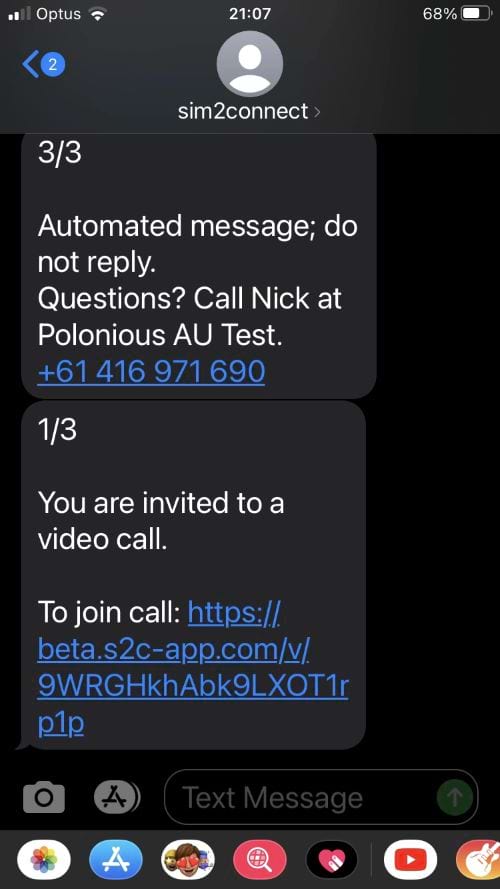 Once the interview is completed, simply hang up the call and give the file transfer a moment, and the video will appear in Polonious' action history. As the video is now attached to the case, it can also be re-watched in the document preview. As an option, you can also have an audio only copy generated when it's uploaded, to send to transcription services.
If you would like to speak to someone from Polonious about how you can benefit from remote interviewing capabilities, you can do so here.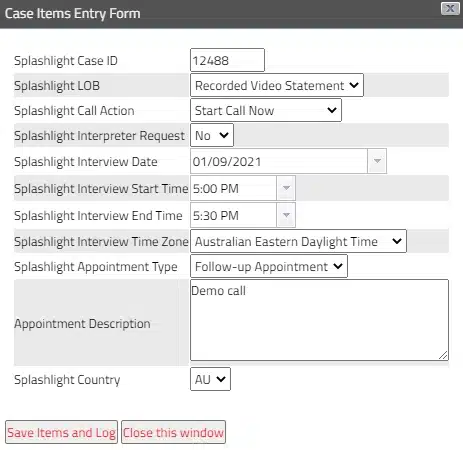 In this short remote interviewing demo we will create an immediate call with 'Clancy Claimant', played by co-CEO Alastair Steel. We'll create the call from Polonious, then click through to Simple 2 Connect and start the call. 'Clancy' will connect and tell us a little about the experience on his end, and then we'll close the call. When we go back to Polonious and refresh the page, the recording is there, ready for us to do whatever we need to do with it!
Interested in learning more about how Polonious can help?
Get a free consultation or demo with one of our experts
Get a Demo
After being a client of Polonious while working in the Student Discipline team at Curtin University in Perth, Nicholas joined Polonious as a systems configurer in 2017. He has since successfully completed many rollouts and also contributes to improving Polonious' internal ISO processes. Nicholas holds a Bachelor of Philosophy from the University of Western Australia.