A speak-up culture, regardless of the type of organisation you operate, the industry you're in or the effectiveness of your HR processes, plays an important role in allowing organisations to mitigate risks, promote innovation and growth and foster a strong workplace and employee culture. The term 'speak-up culture' refers to an organisational culture where all employees, regardless of their station, are able and encouraged to express their opinions, share ideas, offer constructive feedback and raise concerts without the threat of workplace retaliation which could harm their career and/or mental and physical wellbeing.
Making sure that all employees feel safe in being able to speak up is a good sign of strong leadership within employers as it acts in the best interests of all parties and has benefits that extend to many aspects of the business. The ability to voice one's opinions without fear of unfair consequences also inhibits workplace discrimination, theft, fraud and harassment by allowing employees to raise concerns and enabling related incidents to be addressed in a more timely manner.
Furthermore, when it comes to fundamental operational decisions, a speak-up culture allows employers to hear from those that will be primarily impacted and such input is valuable not only for shaping policies but also for developing trust and loyalty between the employee and employer.
Benefits of adopting a Speak-Up culture
Actively working towards an effective speak-up culture comes with many benefits to the workplace – employees at the core of an organisation's success and their open input brings positive changes to nearly all features of a business.
Research conducted by Gallup shows that out of every ten employees, only three think that their opinions are valued at work, however raising that number to six in ten would bring a " 27% reduction in turnover, a 40% reduction in safety incidents and a 12% increase in productivity".
A speak-up culture also allows employees to report malpractice, ethical dilemmas and teamwork issues which then allows employers to act on potential internal risks before they have a chance to cause significant harm. It is a key factor in enabling employers and those in managerial positions to take steps towards preventing issues from escalating beyond control.
This is especially beneficial for preventing employee misconduct as it communicates the company's clear stance on the issues and the seriousness with which they take any employee who may report wrongdoing.
Another important advantage of a speak-up culture lies in its ability to foster open communication among the entire workforce which helps to build rapport and creates a sense of shared purpose, increasing loyalty and improving teamwork dynamics.
Additionally, researchers from Organisation Science suggest that the upward expression of employee voices in providing constructive feedback or ideas on workplace issues can contribute significantly towards improving overall organizational effectiveness.
Tips for developing an effective Speak Up culture
Here are some tips to consider when attempting to develop a speak-up culture that protects whistleblowers, prevents the growth of a hostile work environment and encourages innovation and creativity.
1. Set aside time and resources
Developing a great speak-up culture requires the development of a plan and resources to see through its implementation and management. There needs to be time and effort that is actively put into creating a culture that is right for your organisation in order to avoid falling short of your aims.
Alongside HR and management, it's a good idea to have representation from as many departments as possible during planning discussions and to set aside funds for any tools or other resources you may need.
2. Try to avoid "zero-tolerance" statements and policies
Zero-tolerance plays a very important role in the policies of every organisation, particularly on subjects such as discrimination, harassment, fraud, theft and violence within the workplace. However, it's been shown that the phrase 'zero-tolerance' itself can cause trepidation as it pushes employees to feel they will be subjected to the harshest of discipline regardless of the context and severity of any behaviour.
For this reason, it may be helpful to avoid using such phrasing when communicating to employees and in your policies and make sure that the range of possible outcomes surrounding policy breaches is understood. To be clear, this does not take away from the fact that it is absolutely vital to ensure policies surrounding conduct that jeopardises the assets or employees of the company are strong, clear and clearly communicate the possible outcomes of such behaviour.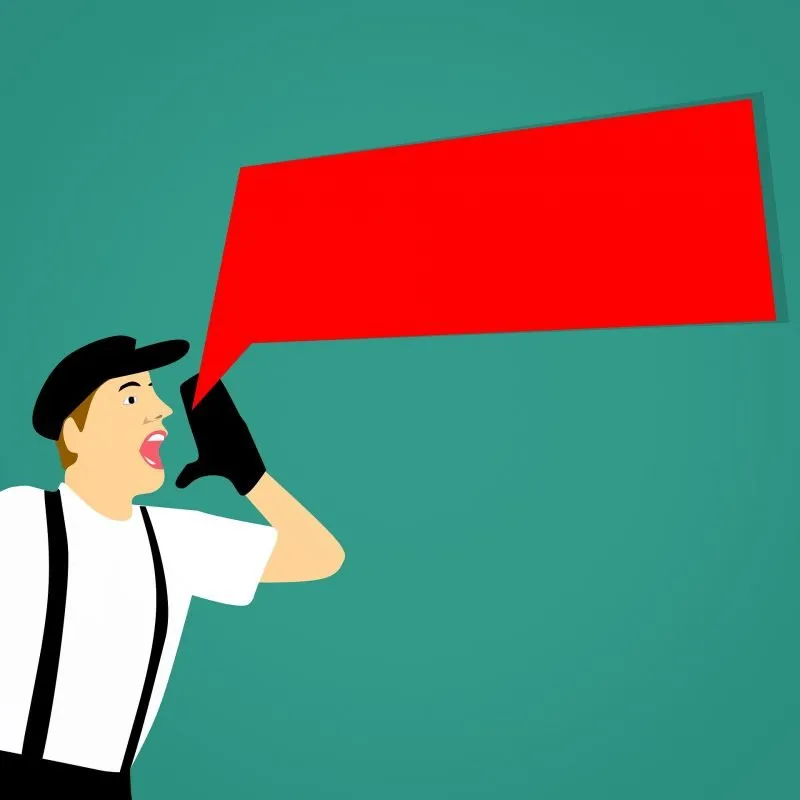 3. Use data to support your strategies
When developing strategies towards implementing a speak-up culture that best aligns with how your business operates, using analytics and data is a great tool that allows you to understand where and how changes should be generated. They provide valuable information about the current performance of your strategies and enable you to predict what ideas will work most effectively to reach your goals.
There are various data and analytic tools you can use such as:
Employee surveys:
Surveys can be an effective way of learning how employees feel about the current speak-up culture. It's important to put careful thought into creating a survey that gives you the data you need- for example, avoiding broad questions and asking purposeful ones instead such as asking whether the employee knows which channels to use when they have a concern.
They can also be used to gather opinions on what changes workers would like to see implemented and aspects that they feel are lacking to help guide the strategies you ultimately commit to.
Reporting channels:
Data from existing HR channels can also be used to gain information on how your organisation is currently faring in terms of an employee's ability to freely voice concerns, report issues, offer feedback and suggest changes. Reports can be sorted into their relevant categories and assessed for trends which are great for understanding what needs to be done.
Focus groups:
Allowing for the active participation and input of employees not only communicates the value you have for them but also allows you to benefit from the ideas and opinions of those who will be directly impacted by any decisions made. In order to have a session that's conducive to its aim, encourage participants to be open and honest and give everyone's opinions fair consideration.
4. Prevent workplace retaliation
In order for any strategies you decide to implement to actually succeed, employees need to know that they won't be negatively impacted by being honest within the workplace.
Employers should communicate that the opinions, concerns and feedback of all employees are important and work towards a climate where there is mutual trust between both parties. Fear of workplace retaliation contributes significantly to a worker's ability to speak up and having safeguards in place to prevent its occurrence directly helps to reduce trepidation about sharing their thoughts.
When employees do speak up, recognising them for their efforts through praise or a simple 'thank you' can be a good way to actively show your appreciation for their input.
To conclude, having a strong speak-up culture is crucial to the long-term success of an organisation. It is incredibly beneficial in fostering positive growth, encouraging compliance, preventing misconduct and ultimately creating an honest and respectful workplace.
Employers should put in active effort towards encouraging employees to be open with their thoughts, concerns and feedback through dedicating time and resources towards the development of a great speak-up culture.
Interested in learning more about how Polonious can help?
Get a free consultation or demo with one of our experts
Get a Demo