A Deloitte study shows that customers are increasingly expecting businesses to operate at the highest possible standards. With growing recognition of social, ethical and environmental issues, many governments have passed laws aimed to drive responsible business practices and greater supply chain transparency.
Human rights, child labour, environmental impacts and health and safety practices are just some of the ethical issues that organisations must consider when building their supply chains, especially when they extend beyond their own borders and into emerging markets. If they execute bad judgment in just one aspect, their reputation and financial future could be promptly shattered.
With the potential damage to reputation and finances, companies must act to ensure their supply chain processes are ethical at every touch point.
Due to the rise in ethical compliance expectations, ever-increasing legislations and information being readily available online, it is important now more than ever to evaluate vendors, suppliers and any other points of contact when running risk assessments to ensure your supply chain processes are ethical at every point.
This blog will address:
Definition of Supply Chain Ethics
Relevant Laws in Australia, United Kingdom and the United States
6 Ways to Build Ethical and Sustainable Supply Chains
3 Strategies to Minimize supply chain risk
Definition of Supply Chain Ethics
As sourcing has become more global, instances of exploitation and malpractice have come to light, raising questions about how ethical corners may be cut to produce goods cheaply.
When talking about ethics in the supply chain, experts generally focus on:
Freedom of employment and association
The eradication of child labour
Safe and hygienic working conditions
Appropriate pay and working hours
Humane and non-discriminatory treatment
Anti-bribery and corruption
Environmental awareness
Bribery and corruption is of particular concern to every industry due to ever-increasing fraud schemes. Learn more about workplace fraud in Workplace Fraud: 7 Types of Corruption as well the Importance of Corporate Governance for Fraud Prevention.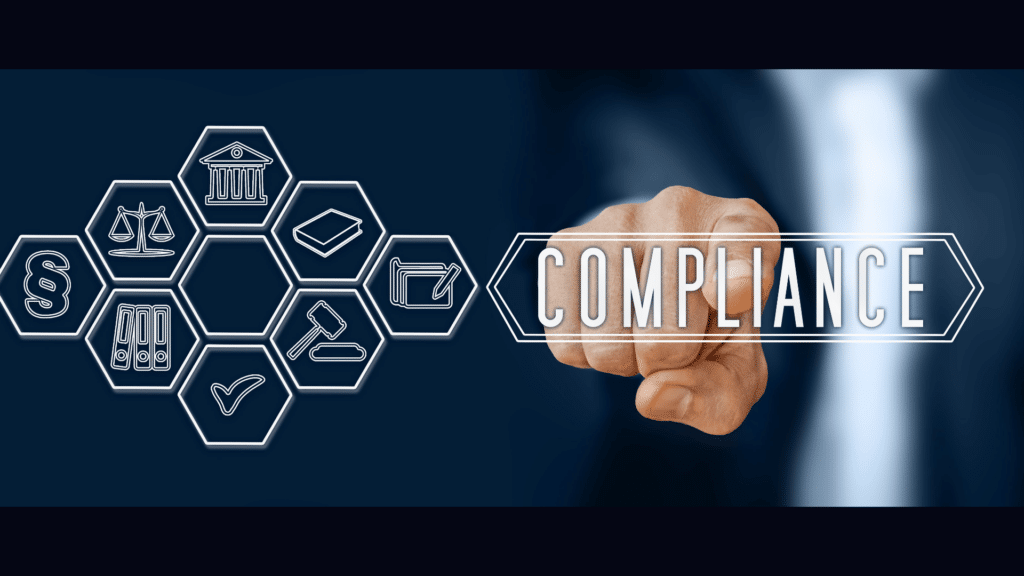 Relevant Laws in Australia, United Kingdom and the United States
Modern Slavery
According to Australia's Department of Home Affairs, Modern slavery describes situations where offenders use coercion, threats or deception to exploit victims and undermine their freedom.
Practices that constitute modern slavery can include:
human trafficking
slavery
servitude
forced labour
debt bondage
forced marriage, and
the worst forms of child labour
Modern slavery can occur in every industry and sector and has severe consequences for victims. Modern slavery also distorts global markets, undercuts responsible business and can pose significant legal and reputational risks to entities.
Entities have a responsibility to respect human rights in their operations and supply chains, as outlined in the United Nations Guiding Principles on Business and Human Rights. This includes taking steps to assess and address modern slavery risks.
Taking action to combat modern slavery also makes good business sense. Entities that take action to combat modern slavery in their operations and supply chains can protect against possible business harm and improve the integrity and quality of their supply chains.
They can also increase profitability, investor confidence and access to financing opportunities. Many countries have imposed regulations in order to combat modern slavery.
Australia
In Australia, the Modern Slavery Act 2018 requires businesses with over $100 million in revenue to report annually on the risks of modern slavery in their operations and supply chains, and actions to address those risks.
In addition, in August 2021, a proposed amendment to the Customs Act 1901 passed the first stage in the process of becoming law. This amendment aims to include an import ban on any goods produced or made using forced labour, during any stage of the production.
The Australian Senate passed the bill, and it will now go to the House of Representatives for a final stage of approval. Although there isn't yet a confirmed date for the House of Representatives to discuss the bill, this demonstrates increased government involvement in ethical compliance in supply chains.
United Kingdom
In line with the Modern Slavery Act 2015, every organisation carrying on a business in the UK with a total annual turnover of £36m or more is required to produce a slavery and human trafficking statement for each financial year of the organisation.
The U.K. Government outlines many benefits tackling modern slavery can bring to companies including:
protecting and enhancing an organisation's reputation and brand
protecting and growing the organisation's customer base as more consumers seek out businesses with higher ethical standards
improved investor confidence
greater staff retention and loyalty based on values and respect
developing more responsive, stable and innovative supply chains.
According to the U.K. government, if a business fails to produce a statement for a particular financial year, the Secretary of State may seek an injunction through the High Court (or, in Scotland civil proceedings for specific performance of a statutory duty under section 45 of the Court of Session Act 1988) requiring the organisation to comply. If the organisation fails to comply with the injunction, they will be in contempt of a court order, which is punishable by an unlimited fine.
United States
In the U.S., some jurisdictions have enacted laws that require certain types of companies to investigate their supply chains and to take efforts to combat human trafficking and forced labor. For example, the California Transparency in Supply Chains Act, effective January 1, 2012, requires covered companies to disclose on their websites their efforts to combat human trafficking and forced labor in their supply chains. The law applies to retailers and manufacturers with annual worldwide gross sales over $100 million that do business in California.
Companies subject to the Transparency in Supply Chains Act must disclose the extent of their efforts in five areas: verification, audits, certification, internal accountability, and training. Specifically, in its supply chains disclosure, a company must disclose to what extent, if any, it:
Engages in verification of product supply chains to evaluate and address risks of human trafficking and slavery. The disclosure shall specify if the verification was not conducted by a third party.
Conducts audits of suppliers to evaluate supplier compliance with company standards for trafficking and slavery in supply chains. The disclosure shall specify if the verification was not an independent, unannounced audit.
Requires direct suppliers to certify that materials incorporated into the product comply with the laws regarding slavery and human trafficking of the country or countries in which they are doing business.
Maintains internal accountability standards and procedures for employees or contractors failing to meet company standards regarding slavery and trafficking.
Provides company employees and management, who have direct responsibility for supply chain management, training on human trafficking and slavery, particularly with respect to mitigating risks within the supply chains of products.
Germany
In June 2021 the German parliament passed the new Supply Chain Due Diligence Act that will require large companies to conduct supply chain due diligence. They must take steps to identify, prevent and address human rights and environmental issues in their own activities and in their direct suppliers' operations.
The new law will enter into force on 1 January 2023 and will take effect immediately for companies with 3,000 or more employees, and on 1 January 2024 for companies with 1,000 or more employees. The law will only apply to companies whose head office, principal establishment, center of administration or registered office is in Germany.
Companies affected by the Act should take action as soon as possible in order to ensure that they will comply with the Act as of 1 January 2023. In addition to liability risks in civil law, there may also be a risk of significant fines and penalties, as well as exclusion from tender procedures for public contracts. But smaller companies should also take heed: companies which are directly affected by the Act will (have to) try to obligate their suppliers to comply with their own requirements, so that due diligence requirements might get in "through the back door."
Environmental Regulations
According to the United States Environmental Protection Agency (EPA), organizations' supply chains often account for more than 90 percent of their greenhouse gas (GHG) emissions, when taking into account their overall climate impacts. Over the last decade, many legislations have been introduced across the globe in order to address this issue.
Australia
The Australian Government has a range of environmental policies to minimise the impact of government operations on the environment.
There are also agency measures and targets for carbon emissions, energy, waste and resource use, as well as set mandatory environmental standards for incorporating sustainability into government procurements.
According to the Australian Government, legislation and policies that are relevant for suppliers, products and materials selection include:
Environment Protection and Biodiversity Conservation Act 1999 (Cth)
Product Stewardship Act 2011 (Cth)
National Waste Policy: Less Waste, More Resources – Strategy 2 (sustainable procurement)
Energy Efficiency in Government Operations Policy (2006)
Australian Government ICT Sustainability Plan (ICTSP) 2010-2015
Australian Packaging Covenant – Action Plan 2010-2015
National Environment Protection Measures (NEPM)
Commonwealth Procurement Policy Framework and Guidelines
State Government Environment Protection Legislation and Regulations, such as the Protection of Environment Operations Act 1997 (NSW)
United Kingdom
The UK Government recently announced that it is developing legislation that would make it illegal for large businesses operating in the UK to use certain commodities that have not been produced in line with local laws, and require in-scope companies to conduct due diligence to ensure that their supply chains are free from illegal deforestation and ecosystem change. A failure to comply could result in significant fines (the precise levels of fines are yet to be determined).
The legislation has the potential to impose market restrictions and extensive supply chain due diligence obligations, but it appears that it will be limited to certain "forest risk" commodities — including those embedded within products — whose rapid expansion is associated with deforestation. The UK Government is currently consulting on the potential law. The UK Government anticipates that the law will particularly impact supermarkets and fashion houses, meat and dairy producers and businesses using palm oil and other natural ingredients; and has suggested that legislating might offer legal certainty and clear obligations for businesses.
United States
In the U.S., there are a few major federal laws that companies must abide by.
The Comprehensive Environmental Response, Compensation, and Liability Act – otherwise known as CERCLA or Superfund — was passed in 1980. This provides a Federal "Superfund" to clean up uncontrolled or abandoned hazardous-waste sites as well as accidents, spills, and other emergency releases of pollutants and contaminants into the environment. Through CERCLA, EPA was given power to seek out those parties responsible for any release and assure their cooperation in the cleanup.
The Pollution Prevention Act, passed in 1990, includes provisions aimed at reducing the amount of pollution in the environment by making changes in production, operation, and use of raw materials by both private industry and the government. In other words, the Act is proactively focused on source reduction of pollution, rather than reactively focusing upon how to deal with pollution once it has entered the environment. An area of the Pollution Prevention Act which has had a dramatic and recognizable impact on the general public is the push towards recycling and reuse of materials.
The Occupational Safety & Health Act (OSHA) was passed in 1970 due to concerns with the increasing lack of worker and workplace safety . The main thrust of OSHA is to require employers to provide their workers with a safe workplace. While some OSHA requirements do not directly affect the environment (such as the requirements concerning safety for workers on elevated sites), other provisions specifically address environmental issues (such as the use of toxic or hazardous substances in the workplace).
OSHA is one of the few federal laws that relate to the environment that is not controlled by the EPA. Instead, OSHA is enforced by the U.S. Department of Labor in concert with the National Institute for Occupational Safety and Health (NIOSH), which was specifically created to deal with OSHA issues. In addition, many states have their own workplace safety and health acts. The state acts must have provisions in place which meet, if not exceed, the federal OSHA requirements.
6 Ways to Build Ethical and Sustainable Supply Chains
Manage Supplier Communities
Ethical practices need to be managed in a continuous manner, and companies must think about how they can improve day-to-day collaboration within their supply chains to achieve this. Effective collaboration with trading partners helps to drive greater adoption and adherence to ethical sourcing practices.
Companies should ensure they have up-to-date contact details for each participant in the supply chain. Collaboration platforms can help to encourage this. After all, it's difficult to collaborate with suppliers if key contact details such as e-mail addresses or phone numbers are missing. By regularly surveying supplier communities, companies can uncover interesting insights into how the supply chain is performing, and what level of ethical practices is being achieved.
Gather Ethical Insights
For many organizations, monitoring the performance of trading partners and truly understanding the ethical "pulse" of supply chains remains a key challenge. To this end, advanced analytics, artificial intelligence and machine learning tools offer a helpful solution, providing a wealth of insights into day-to-day processes. In fact, AI stands to transform future operations, providing a means of ensuring that supply chains meet ethical standards, and applying measurable outcomes that can be applied to every trading partner across the chain.
Through the use of advanced AI dashboards, organizations will be able to consistently monitor the ethical performance of trading partners. They'll use the information to make strategic business decisions such as renewing supply contracts with high-performing suppliers, or terminating those with underperformers
Secure Trading-Partner Relationships
Once a supplier has been selected, it's important to secure the supplier's interaction with your organization. This helps to increase trust and minimize risk across trading-partner relationships. It can be done using an identity and access management platform for assigning a digital identity to trading partners across the business ecosystem.
In the process, you can ensure that external suppliers, business partners and contractors have secure access to the internal systems they need based on their roles within the ecosystem, including logistics, warehouse management, inventory and enterprise systems, as well as data.
Digitize Your Supply Chain
Upon securing the desired trading partners, companies must then connect them electronically to business operations, in order to establish a digital supply chain.
Ideally, this would take place in a cloud-based, data-integration environment, which allows the supply chain platform to scale in line with changing consumer demands and fluctuating market conditions. Embracing a digital supply chain also helps to prevent the falsification of manual, paper-based supply-chain documents, and therefore indirectly reduces the amount of counterfeit parts entering the supply chain, especially in the aftermarket sector.
Monitor Shipment Provenance
The key to building trust and protecting the reputation of an organization is knowing the source of all the parts that make up a product. Leveraging the internet of things (IoT), organizations can improve supply-chain visibility by tracking both the movement and condition of shipments. IoT sensors measure the temperature of frozen or perishable goods, shock levels as fragile goods are moved, and the location of expensive items via the global positioning system (GPS). In doing so, shippers can help to ensure against spoilage, damage and theft.
While IoT on its own can bring a slew of benefits to organizations, combining it with other advanced technologies such as blockchain can take it a step further. With blockchain, organizations can ensure greater traceability by capturing the source and retaining the provenance of goods as they flow through the supply chain.
For example, if a fire breaks out in a vehicle and the source is found to be the wire harness, a potential government-mandated recall might require the identity of all suppliers who were involved with its manufacture. If poor-quality gold was used in the connectors fitted to the wire harness, evidence in the blockchain can immediately identify where the gold came from — even the mine from which it originated.
While blockchain stands to transform ethical sourcing practices, organizations are still at the early stages of learning about the technology and how it can impact the way they do business. It will be a few years before blockchain finds its way into every business process.
Identify Trustworthy Suppliers
Before embarking on an ethical-supply chain strategy, organizations must first locate trading partners who share the same ethical practices. They can search for potential partners based on specific criteria — for example, whether the business in question maintains sustainable working practices, uses conflict-free minerals in its products, or engages in fair labor practices. It's imperative that companies be able to trust the partners they work with, to ensure ethical working practices across the end-to-end supply chain.
3 Strategies to Minimise Supply Chain Risk
Aim for end-to-end supply chain visibility
The supply chain involves many different operational stages, and each stage faces its own risks and challenges. If something were to go wrong in one of these stages, the last thing you want is to only find out about issues later down the production line, or even worse at the last minute before the final product or service is delivered to the buyer.
The sooner you're aware of any issues, the sooner you can deal with them and prevent them from disrupting or delaying the supply chain, or affecting the quality of final products or services. Therefore, supply chain visibility is extremely important in risk prevention.
Supply chain visibility is about knowing where inventory is on its journey through your supply chain, and if any issues are going to affect the delivery timeline. This information might be exclusively available for supply chain management to see, or customers may be able to see this information too. With this visibility, you can track the progress of orders and ensure quick responses to any changes.
Another form of visibility that can help you reduce supply chain risks is visibility into the financial stability of your suppliers. Acquiring financial reports during the procurement process can help you choose financially stable suppliers, reducing the risk of corruption, bribery, and financial issues affecting production processes.
Share responsibility by including partners in Risk Planning
When planning how to mitigate supply chain risks, it's a good idea to include suppliers and partners in the process. They may have unique insights into the risks your supply chain faces and can help create effective solutions. You will also need to ensure your suppliers' risk management and business continuity strategies align with yours.
By including partners throughout the risk management process, you can make sure you're all on the same page, aware of the risks that need to be managed, and the control measures that should be implemented.
Review Supply chain risks periodically
Your risk management strategies will only be effective if they're up to date and relevant to your supply chain and business operations. So carrying out a risk assessment once simply won't cut it. You need to regularly review supply chain risks and ensure control measures and planned responses to different scenarios are still relevant.
You should review your supply chain risks at least once a year or whenever changes are made to your supply chain and production processes. For example, if you start working with a new supplier, or changes are made to the manufacturing or delivery processes, you'll need to assess any new hazards.
How Polonious can Help
Implementing the Polonious Case Management System can help you improve communication throughout the supply chain. Reports can be filed to draw attention to defective shipments and other supplier issues requiring corrective and preventive action. With improved communication throughout the supply chain, all parties would be aware of the faulty product and be held accountable for taking corrective action.
Once an investigation is complete, suppliers submit a report requesting approval of the corrective action taken. This allows managers to review the actions taken and the measures established to prevent the action from happening again.
Interested in learning more about how Polonious can help?
Get a free consultation or demo with one of our experts
Get a Demo