Stuart Guthrie Co-CEO of Polonious today announced Visual Analysis (VA) would be sponsoring the inaugural Polonious World 2017. Stuart said "The technical teams at VA and Polonious have been working very closely on building an easy-to-use i2 plugin that integrates directly with Polonious' rich case data. It is a natural progression for VA and Polonious to work together in a commercial environment."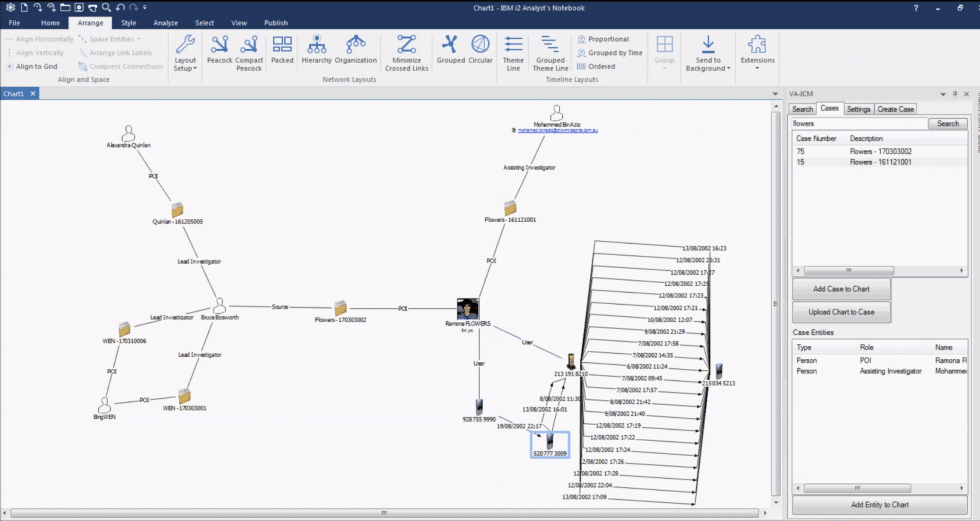 Steven Hebble, Asia Pacific Manager – Law Enforcement and Consulting added. "VA and Polonious offer clients a robust intelligence / case management solution with a plethora of benefits. This is a powerful technological and commercial alliance.
For almost 20 years, VA has worked with their customers to provide solutions and improvements to their intelligence and data management capabilities through bespoke consultative processes, innovative system design and training.
As a forward thinking case management and strategic intelligence organisation, VA has a proved track record enhancing capability for our global customer base including Intelligence Agencies, Government, Law Enforcement, Financial and Insurance sectors.
To be held on Monday the May 8 at the Grace Hotel located in the heart of Sydney's CBD the featuring speakers from Australia, the USA, and New Zealand.
Places for Polonious World 2017 are strictly limited and entry is free for registered delegates. Register here or contact Andrew Simpson on 0474 149041 email andrew.simpson@polonious.com.au
Interested in learning more about how Polonious can help?
Get a free consultation or demo with one of our experts
Get a Demo