Proper documentation of workplace incidents and investigations is critical in order to avoid judicial scrutiny and protect the organization from wrongful allegations. Employers may be required to provide them to the EEOC in the U.S., or the Fair Work Commission in Australia in order to avoid legal liabilities. The same applies to companies in the U.K., as well as many companies around the world.
There may be a number of reasons employers may feel hesitant to keep workplace investigation documents, especially if a past investigation raises a critical issue that the company should have been given more attention. It may also show dysfunctional processes.
However, documentation of incidents, whether positive or negative, is required to protect the organization. In fact, not properly documenting records can put the company in risk of losing lawsuits, even if the investigation was procedurally fair and the decision justified. Your documentation is your evidence that you followed the right process and made a justified decision, and you will need that evidence if the decision or process is disputed.
HR teams and investigation teams should be aware that proper documentation and record keeping of incidents and investigations can make a significant difference in preventing risk and liabilities of the organization.
This article will provide:
Key Documents to Record
Relevant Laws for Investigation Documentation
Benefits of proper documentation and record keeping
This will bring understanding and clarity around the idea of documenting workplace investigations.
Key Documents to Record
Although every investigation is different, here are key records that apply to most cases:
Factual written summaries of incidents noting date, time, location, and persons involved.
Memos and letters
Relevant work documents
Meeting or interview notes
Performance evaluations
Investigation Interviews
Witness Statements
Any other relevant paperwork to document your workplace problem – payslips, employment contracts/conditions, any relevant workplace policies
When in doubt, keep a record. It is also important to record every incident, complaint and disciplinary action taken. 
Investigation Specific Documents to Keep
Different investigations require the handling of different types of documents, evidence, etc. Although every investigation is unique, here is a general guide of key documents to keep for different investigation types based on some earlier resources:
Stay tuned for further materials on specific investigation types.
Relevant Laws for Incident & Investigation Documenting
Australia
In Australia, the Fair Work Commission assists employees and employers in maintaining fair and productive workplaces. The Commission provides administrative review of workplace decisions such as unfair dismissal and bullying complaints.
According to the FWC, employees may come to the Commission if they believe they have been:
unfairly dismissed
discriminated against, victimised or unfairly treated under the provisions of the Fair Work Act, or
bullied at work and want an order to prevent that from happening.
Employers are required to provide evidence to defend their case in order to avoid any liabilities. For instance, if an employee believes that they have been unfairly dismissed, documents such as history of an employee's bad conduct and/or warnings that an employee is at risk of dismissal if there is no improvement, can justify the reasons for dismissal.
United States
While the U.S. has fewer legislated protections for employees against employer actions such as termination, there are certain protections against 'retaliatory termination' – terminating an employee for making a complaint against the company. Additionally, the U.S. Department of Labor prohibit specific types of job discrimination in certain workplaces. The Equal Employment Opportunity (EEO) protects individuals from discrimination based on factors such as:
Age
Disability status
Ethnic/National origin
Thus, it is important to maintain documentation of any complaints to show that they were properly handled, and that any later termination was unrelated. Detailed documentation will also demonstrate procedural fairness (if you have the appropriate procedures in place) in any investigation or termination decision, to show that the termination was not due to discrimination.
United Kingdom
According to the U.K. Government, a workplace dismissal could be classified as unfair dismissal if the employer does not:
have a good reason for dismissing an employee
follow the company's formal disciplinary or dismissal process (or the statutory minimum dismissal procedure in Northern Ireland)
In this case, employees have the right to take legal action by making a claim to the employment tribunal. Employees can make claims for reasons such as unfair dismissals, discrimination, and/or unfair deductions from the employees pay.
In this case, documents must be provided upon request to assist with tribunal procedures. Documents may include:
a contract of employment
pay slips
details of your pension scheme
notes from relevant meetings you attended at work
It is important to practice good documentation practices in order to avoid the risk of losing cases and to adequately protect the organization from wrongful allegations.
Procedural fairness is one of the central aspects of natural justice. Companies can face multiple risks on the basis that procedural fairness has not been observed. Read: Better Workplace Investigations: 10 Steps to Ensure Procedural Fairness to ensure your investigation adheres is legally sound. 12 Things to Include in an Investigation Report can help you understand specific components of an incident report.
Benefits of Proper Documentation and Record Keeping
There are major benefits for practicing proper documentation and record keeping. This can be broken down into two categories:
Legal Defense
Workplace Improvement
Documentation as a Legal Defense Tool
Good documentation can mean the difference between a company winning and losing an employment-related lawsuit. For example, documentation of an employee's pattern of poor performance and discipline can establish that an employee's firing wasn't based on discrimination against race, sex, age, religion, etc. Most jurisdictions have some form of administrative or judicial review available for employment decisions, where the matter under review is your decision and investigation process, as much as it is the employee's conduct. Thus, evidence of this process is as important as the evidence you have gathered regarding the employee.
Proper documentation can be used as a defense tool against vicarious liability. Employers can defend vicarious liability by showing they took 'reasonable steps' to prevent their workers or agents from treating others unfairly or badly. 'Reasonable steps' may include having a procedurally fair investigative process when dealing with workplace complaints.
It is critical to practice good documentation especially when handling employee complaints after they have left the company. The longer it takes for an incident to be reported, the worse will be your recall of the events which may lead to inconsistent or false claims. Whether intentional or not, this can put you and your organization at risk of legal scrutiny.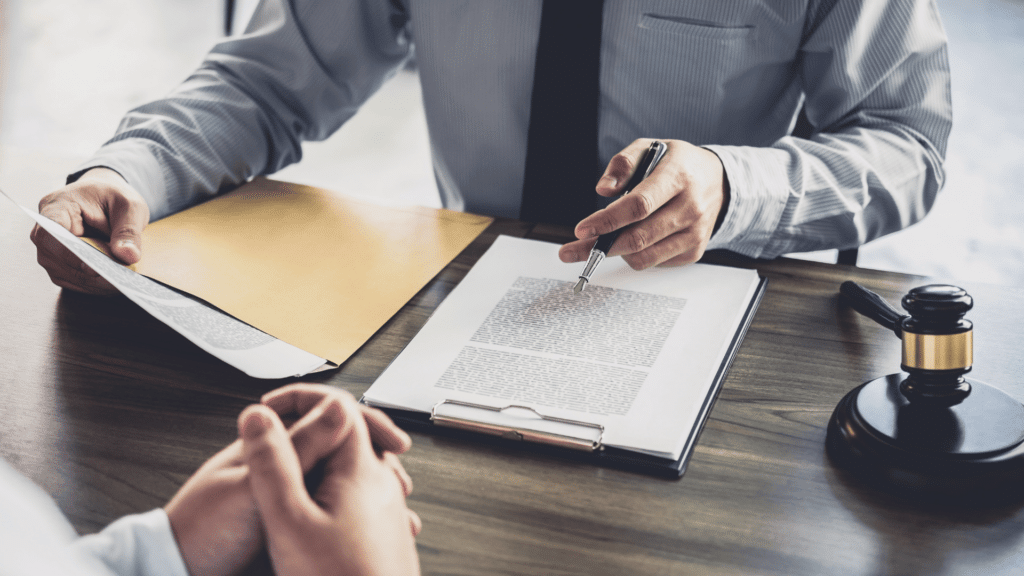 Workplace Improvement
Good documentation of workplace incidents and investigations often brings awareness to underlying issues or problems in the workplace, for example, you may notice an increase in sexual harassment complaints associated with a team that goes beyond one individual. This provides valuable, real-life data which can guide future training, cultural change, and/or new strategies for the organization.
Strategies may include:
Employee Training
Review of Organizational Policies
Health, Wellbeing Initiatives
Employee training may involve training programs about:
How to be an active bystander
How to confidently handle workplace disputes
The impacts of bullying/discrimination on individuals, teams and organizations
This can ultimately protect employees, employers and organizations from risk and promote better workplace conditions.
How Polonious helps manage Workplace Investigation Documents
Polonious Case Management Software provides a consistent process that is procedurally fair for all parties, while recording all actions and decisions to ensure all evidence of the process is documented and auditable alongside any evidence gathered regarding the incident or investigation. Everything recorded in Polonious is then available in detailed reporting for identifying trends and problem areas.
Documents of workplace incidents and investigations often contain sensitive materials. Investigators and HR teams have a duty to preserve documents and/or electronically stored information (ESI) while also protecting security and anonymity.
Polonious' ISO27001 certified security ensures your evidence and case files are stored securely, while our detailed security configuration ensures you can keep employees fully anonymous, or known only to specific individuals, depending on the level of anonymity requested.
Interested in learning more about how Polonious can help?
Get a free consultation or demo with one of our experts
Get a Demo