Good corporate governance incorporates a set of rules that define the relationship between stakeholders, management and the board of directors of a company and influence how the company is operating. The importance of corporate governance cannot be understated as it enables organisations to achieve their goals, make formal decisions, prevent fraud, control risks and assure compliance.
To determine the appropriate ethical guidelines for your company, you might consider studying some of the best examples of code of conduct examples for businesses.
This blog will help you understand:
Definition of Code of Ethics
Definition of Code of Conduct
Difference between Code of Ethics and Code of Conduct
Comparison of 8 Major Companies' Codes of Ethics and Conduct
Code of Ethics
A code of ethics is a set of guiding principles intended to ensure a business and its employees act with honesty and integrity in all facets of its day-to-day operations and to only engage in acts that promote a benefit to society. Sometimes referred to as a value statement, it behaves like the "Company's Constitution" with general principles to help guide employee behaviour.
The document outlines a set of principles that affect decision-making. For example if an organization is committed to protecting the environment and "being green", the code of ethics will state that there is an expectation for any employee faced with a problem, to choose the most "green" solution. It does not cover specific behaviour like a code of conduct, rather it outlines the principles that should guide that behaviour.
Typically, focus areas include:
Social Responsibility
Discrimination
Environmental issues
3 Types of Codes of Ethics
A code of ethics can take a variety of forms, but the general goal is to ensure that a business and its employees are following state and federal laws, conducting themselves with an ideal that can be exemplary, and ensuring that the business being conducted is beneficial for all stakeholders. The following are three types of codes of ethics found in business.
Compliance-based Code of Ethics
For all businesses, laws regulate issues such as hiring and safety standards. Compliance-based codes of ethics not only set guidelines for conduct but also determine penalties for violations.
In some industries, including banking, specific laws govern business conduct. These industries formulate compliance-based codes of ethics to enforce laws and regulations. Employees usually undergo formal training to learn the rules of conduct. Because noncompliance can create legal issues for the company as a whole, individual workers within a firm may face penalties for failing to follow guidelines.
To ensure that the aims and principles of the code of ethics are followed, some companies appoint a compliance officer. This individual is tasked with keeping up to date on changes in regulation codes and monitoring employee conduct to encourage conformity.
This type of code of ethics is based on clear-cut rules and well-defined consequences rather than individual monitoring of personal behavior. Despite strict adherence to the law, some compliance-based codes of conduct do not thus promote a climate of moral responsibility within the company.
Value-Based Code of Ethics
A value-based code of ethics addresses a company's core value system. It may outline standards of responsible conduct as they relate to the larger public good and the environment. Value-based ethical codes may require a greater degree of self-regulation than compliance-based codes.
Some codes of conduct contain language that addresses both compliance and values. For example, a grocery store chain might create a code of conduct that espouses the company's commitment to health and safety regulations above financial gain. That grocery chain might also include a statement about refusing to contract with suppliers that feed hormones to livestock or raise animals in inhumane living conditions.
Code of Ethics Among Professionals
Financial advisers registered with the Securities and Exchange Commission (SEC) or a state regulator are bound by a code of ethics known as a fiduciary duty. This is a legal requirement and also a code of loyalty that requires them to act in the best interest of their clients.
Certified public accountants, who are not typically considered fiduciaries to their clients, still are expected to follow similar ethical standards, such as integrity, objectivity, truthfulness, and avoidance of conflicts of interest, according to the American Institute of Certified Public Accountants (AICPA).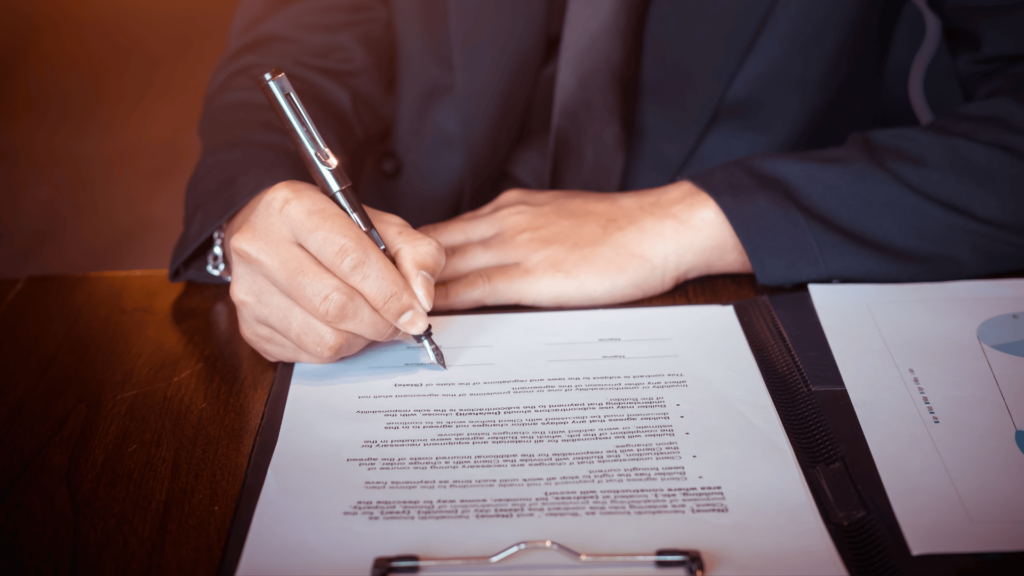 Code of Conduct
A company's code of conduct covers major legal, ethical, and compliance risk areas to help employees make the right choices, even when they're not easy. Your code of conduct sets the ethical standards and establishes expectations for employee behavior in the workplace. Employee adherence to your company's code of conduct is essential to maintaining a reputation of integrity and preventing risk for your organization. Codes of conduct cover specific behavioural expectations in specific situations.
Topics may include:
Conflicts of Interest
Protecting Company Information
Financial and legal integrity
Reporting wrongdoing
Difference between Code of Ethics and Code of Conduct
A Code of Ethics governs decision-making, and a Code of Conduct governs actions. They both represent two common ways that companies self-regulate. They are often associated with large companies, and provide direction to employees and establish a public image of good behavior.
A code of ethics is broader in its nature, outlining what is acceptable for the company in terms of integrity and how it operates. A code of conduct is more focused in nature and instructs how a business' employees should act daily and in specific situations.
8 Examples of Major Companies' Code of Conduct and Ethics
To determine the appropriate ethical guidelines for your company, you might consider studying some of the best examples of codes of conduct for the following major businesses.
Technology Companies
Google
Google's Code of Conduct emphasizes its values such as customer care, integrity and transparency. The document clearly states who must adhere to the standards set forth and how misconduct will be addressed.
It highlights the importance of speaking up and taking action against wrongdoing. Overall, their Code of Conduct is concise and well organized.
Microsoft
Microsoft's Standards of Business Conduct revolves around one central theme: trust. Microsoft emphasizes that trust is an important aspect of its operations, including with customers, governments, fellow employees, investors and representatives.
The code of conduct also offers a process to help employees make difficult decisions that reflect Microsoft's values and standards. Offering a process can be a useful way to simplify complex ethical decisions and ensure consistent behaviour. However, avoid getting too specific as this may result in legalistic responses, e.g. 'Well, the code of conduct didn't specifically say NOT to do that…'.
Read more on their website.
Facebook
Facebook's Code of Conduct covers important topics such as conflicts of interest, harassment, confidentiality and protection of user data. Despite not using photos and visuals, it is simple, concise and easy to comprehend.
The company also highlights that employees can report violations anonymously to sources that they feel comfortable speaking to, including managers, HR and/or the Legal Department. The code of conduct also includes links to the company's whistleblower and complaint policy.
Learn more about Facebook's Code of Conduct on their investor relations website.
IBM
IBM's Code of Conduct revolves around their core values which are:
Dedication to every client's success
Innovation that matters, for our company and for the world
Trust and personal responsibility in all relationships
The company further highlights environmental affairs, human rights principles, and workforce diversity in their business conduct and expectations of their employees. These achievements are highlighted in their Corporate Responsibility report.
Overall, their Code of Conduct appears to be well organized and easy to understand.
Financial Institutions
ANZ
The ANZ Code of Conduct and their supporting policies set the expected standards of behaviour linked to their values.
Their guiding principles include:
Integrity
Collaboration
Accountability
Respect
Excellence
The company has two Codes of Conduct, which provide employees and Directors with a practical set of guiding principles to help them make fair, balanced and ethical decisions in their day to day work:
ANZ Non-Executive Directors Code of Conduct
Code of Conduct
The ANZ Non-Executive Directors Code of Conduct outlines their code guiding principles followed by the actions to be undertaken. This includes:
Act Ethically and Professionally
Act in the best interests of ANZ and create trust, confidence and goodwill with ANZ's shareholders, customers and other stakeholders
Undertake our duties with appropriate care and diligence and in accordance with our legal obligations
Behave in a way that takes into account ANZ's impact on the community and the environment in both the short and long term
Understand our authorities and any relevant limits and exercise any such authorities responsibly and within limits
Use all of ANZ's systems and equipment appropriately and for proper purposes. This includes email, messaging, internet access, and technology and banking systems
Not engage in conduct (either in our capacity as a Director or otherwise) that may cause damage to ANZ's reputation or is incompatible with our position as Directors of ANZ
Act with integrity
Act honestly and transparently in all our dealings with and for ANZ
Not knowingly mislead directly or indirectly, make false statements or mislead by omission
Not make promises or commitments we know ANZ does not intend, or would be unable, to honour
Use goods, services and facilities provided to us by ANZ in accordance with the terms on which they are provided
Treat all people with dignity and respect
Treat all people we deal with through our work with respect and dignity
Never harass, bully or unlawfully discriminate
Make appointment decisions based on merit
Manage conflicts of interest
Not improperly use the name of ANZ, our position or information obtained by us as a Director of ANZ for personal financial gain or to obtain any benefit for any other person or business
Fully disclose all relationships we have with ANZ in accordance with policies on independence that the Board may adopt from time to time
Ensure any personal dealings with ANZ must be in accordance with policies that the Board may adopt from time to time
Fully disclose any material personal interest, as well as any other interest which is appropriate to disclose in order to avoid an actual or perceived conflict of interest, in accordance with such policies that the Board may adopt from time to time
Never accept or offer any improper payment of benefits in connection with their role as an ANZ Director
Never accept any gift, reward or entertainment, including disclounter products, free travel or accommodation, if there is an expectation that could conflict with our role as an ANZ Director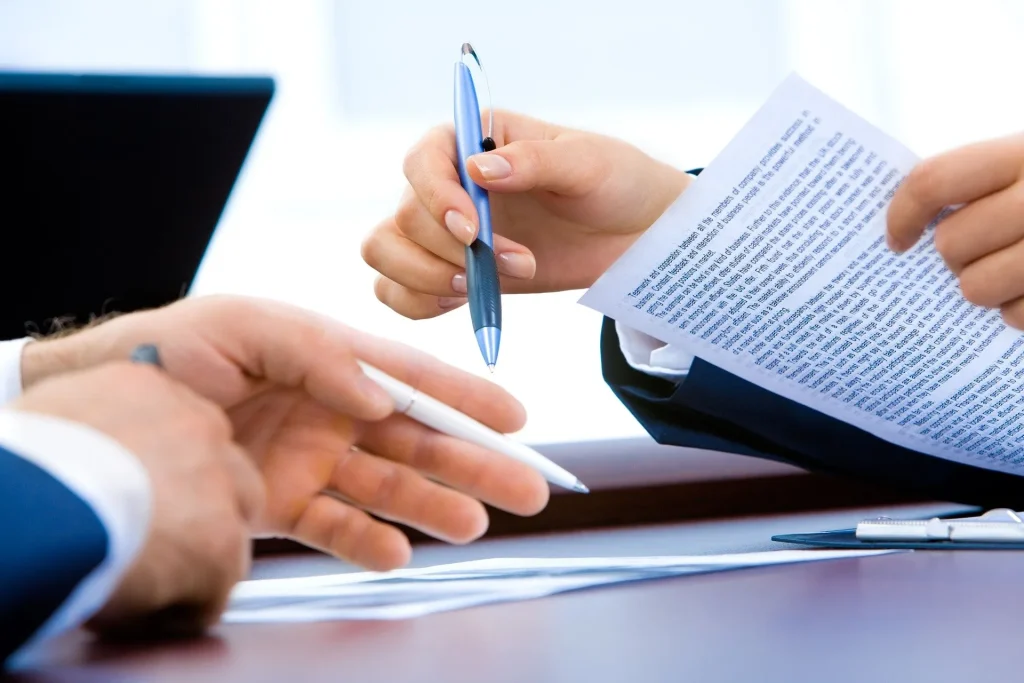 Protect privacy and confidentiality
Respect the privacy of others
Not improperly disclose any information about ANZ that is not already in the public domain
Ensure that confidential information relating to ANZ customers, staff or operations is not disclosed, inadvertently or deliberate, to third parties without the consent of ANZ
Comply with the code, law, policies and procedures
Be aware of and comply with all relevant laws and regulations applicable to use
Not take any action, or fail to take action, that may breach the law or applicable ANZ policies and procedures
Complete all induction and education programs required of us to build and maintain our awareness and understanding of relevant laws, policies and procedures
Furthermore, it encourages employees to contact the Group General Counsel or Company Secretary if they are unsure of their obligation or ANZ's expectations.
These documents can be found on ANZ's official website.
CommBank
CommBank's Code of Conduct articulates the standards of behaviour expected of their clients and stakeholders. The Code connects their purpose and values with a 'Should We?' test, to help deliver the right outcomes. Their 'Should We?' calls into question transparency, consistency with values and policy, as well as fairness which helps employees exercise good judgement.
The document specifically articulates the standards of behavior the company expects of their employees when engaging with, and balancing the interests of, the Bank's stakeholders. The following outcomes have been outlined:
Fair customer outcomes are at the heart of our strategy, plans, decisions, judgements and actions.
Our products and services are fair, transparent, and meet customer needs, and our distribution approach is appropriate for customers. We are compassionate to the circumstances of customers, including those who are most vulnerable.
The potential for unfair outcomes is proactively identified, and complaints and issues are managed in a timely manner.
Market manipulation, insider trading, failure to manage conflicts of interest, and inappropriate sharing and use of confidential information are not tolerated.
We recognise that environmental and social risks can impact our business and communities and we are committed to ensuring that these risks are identified and managed appropriately
Westpac Banking Corporation
The Westpac Banking Corporation's Code of Conduct defines four outcomes, each stronger aligned with the company's values. This includes 1. Helping our customers and communities, 2. Being ethical, 3. Strengthening our corporate compliance, and 4. Supporting our people. Underneath each outcome, it outlines what this means for Westpac and their employees.
Helping our customers and communities
We are always helpful and do the right thing by our customers, suppliers and community
We always look for ways we can be better and simpler
We help our customers to make informed choices and our communications are clear
We lend responsibly and provide vulnerable customers with extra support and care
When designing, distributing and fulfilling our products we always consider their fairness and suitability for our customers
We handle customer complaints confidentially, with consideration and respect and take responsibility for proactively resolving complaints or referring them to the right person
We proactively identify potentially unfair customer outcomes, identifying the cause of the issue and if we make a mistake, immediately own it and fix it
We consider the long-term environmental and social impacts of our decisions
Being Ethical
We are trusted to do the right thing and act with honesty, integrity and due care and skill in all our dealings with the bank including as customers
We ensure that our actions, personally and professionally, do not put Westpac Group's reputation at risk
We always ask 'Should We?' rather than just 'Can We?'
We put the customer and bank ahead of personal interests and identify, declare, record and appropriately manage conflicts of interest
We uphold market integrity and protect against market misconduct, market manipulation and insider trading
We compete fairly to provide our customers with great products, service and innovation
We understand and comply with our offshore obligations when dealing with international customers or markets
Strengthening our corporate compliance
We protect our community and the integrity of the financial system. This includes meeting our anti-bribery and corruption, anti-money laundering and counter-terrorism financing and tax transparency obligations to mitigate the risk of fraud
We take accountability for identifying, managing and reporting all forms of risk, including compliance and conduct
We are open and transparent with regulators and report in a constructive, accurate and timely way
We use technology in a safe, secure and productive way
We keep customer, supplier and other third party information and our own confidential and sensitive information private and secure; protecting it from unauthorised use and not using it inappropriately for personal gain or sending it inappropriately to a third party
Supporting our people
We create a safe, diverse and inclusive place to work where we welcome diversity of thought and experience, prioritise our people and our customers' safety and wellbeing and do not tolerate discrimination, bullying or harassment, including sexual harassment
We employ, promote and reward employees who live our purpose, values and behaviours and act in accordance with the expectations of our Code of Conduct
We work together as a team, support each other and are professional in our interactions
We take unlawful and unethical behaviour seriously – if we think something is not right, we speak up as soon as possible, and we listen and respond
We communicate with the public responsibly and only speak to the media when authorised
The document also highlights policies for topics such as conflict of interest, sexual harassment and anti-bribbery and corruption which help achieve the above outcomes. Managing such issues are critical to meet standards of responsibility and ethical conduct. Learn more about potential breaches in corporate compliance in our 4 part-series in Workplace Fraud.
This can be found on their website.
National Australia Bank
NAB's Code of Conduct outlines the standards of behaviors expected of employees in order to better serve clients. The structure is fairly similar to Westpac's Code of Conduct, as it outlines four major values and how they achieve it. The 4 include 1. Excellence for Customers, 2. Grow Together, 3. Be Respectful and 4. Own it. The code further elaborates on ways to achieve these targets such as practicing open communication and always putting clients first.
Furthermore, their policies are divided into the following sections:
Customers and Communities
Colleagues
Governance and Risk
Each section outlines the standards they expect to deliver.
Customers and Communities
Fair and ethical customer outcomes are at the heart of our plans, decisions and actions.
We only provide products and services that are right for our customers and match their needs and circumstances.
Our products and services are transparent and easy to understand.
Customer interactions are consistently high-quality experiences. All colleagues complete learning and competency requirements, and only operate in roles where they hold the required accreditations.
We take extra care of customers who are at a greater risk of harm or loss because they are experiencing vulnerability.
Concerns about unfair customer outcomes are proactively identified and owned or escalated.
Customer complaints, pain points and harm – including financial losses, distress and inconvenience – are promptly and appropriately addressed and, where appropriate, remediated.
We do not tolerate anti-competitive conduct, market manipulation, predatory market practices, insider trading, failure to manage conflicts of interest, bribery and corruption or inappropriate control and use of confidential or personal information.
We recognise that environmental and social risks can impact our communities and we are committed to ensuring these risks are identified and managed appropriately.
Colleagues
Everyone feels safe and included in the workplace and health, safety and wellbeing are promoted. We take a zero tolerance approach so that no one experiences unlawful discrimination, bullying or harassment — including sexual harassment or racism.
Customers have confidence in NAB's integrity and quality of service. This is why we're only hired, promoted and recognised when we demonstrate the highest levels of professionalism and character.
Customers know they are in safe hands. This is because we only act within our authority and carefully consider what's best for our customers. We always use access to technology and assets responsibly.
Customer interactions are consistent and high-quality experiences. We achieve this by ensuring everyone at NAB meets learning and competency requirements, and works in roles where they hold the applicable accreditations.
Colleagues do not compromise the integrity of NAB or its stakeholders. Any conflicts or perceived personal conflicts of interest, criminal convictions or charges are declared.
Colleagues are rewarded for driving long term, sustainable outcomes.
Governance and Risk
We meet our legal and regulatory obligations, voluntary commitments and internal standards.
Our customers' personal information is respected and kept safe.
Our policies explain how we handle this information to keep it secure, protected from misuse, interference and loss, and from unauthorised access, modification or disclosure or personal gain.
Our customers and community and the integrity of the financial system are protected.
Our policies and standards explain how to identify, manage and control the risks of financial crime, bribery or sanctions breaches as well as commercial and personal conflicts of interest.
Customer interests and outcomes are a critical component of decision making and align with NAB's risk appetite.
We use clear delegation frameworks for decision making to support our governance and risk management frameworks.
How Polonious Can Help
By setting out standards for behavior, a code of conduct helps minimize risks associated with employee misconduct. A well-written code of conduct makes it easier for employees to behave well because they set clear expectations, creating a positive work environment.
However, compliance is more than just checking the box. A well-managed, compliant, internal whistleblowing mechanism, ethics hotline and case management solution can help you detect problems early, address them and maintain a safe and ethical workplace, while minimizing risk.
The Polonious Case Management Software provides a consistent process that is procedurally fair for all parties, while recording all actions and decisions to ensure all evidence of the process is documented and auditable alongside any evidence gathered regarding the incident or investigation.
Strong and effective corporate governance helps to cultivate a company culture of integrity, leading to positive performance and a sustainable business overall. Essentially, it exists to increase the accountability of all individuals and teams within your company, working to avoid mistakes before they can even occur.
Interested in learning more about how Polonious can help?
Get a free consultation or demo with one of our experts
Get a Demo