For most employers, employee terminations can be extremely stressful and difficult. High risk employee terminations can be even more difficult. Apart from the risks associated with terminated employees seeking recourse for unfair dismissal under relevant provisions of the Fair Work Act, businesses may also experience negative impacts through suffering damage to their reputation and the diversion of resources to defend claims made against them. Terminations may also affect morale and culture, while in a worst case scenario a disgruntled employee may pose a safety threat.
Regardless of the reason, employee terminations should be handled in the most professional and ethical manner with precautionary measures being taken to minimize risk. However, there are many cases in which an employee poses a risk to the company based on past behaviors and/or actions.
While it can be difficult to eliminate the risks of firing an employee entirely, undertaking an appropriate process in advance of the termination of employment can significantly reduce risks. This blog is designed to help you terminate employees effectively while protecting employees, yourself and the company.
We will help you understand
Who is a High-Risk Employee?
When is it acceptable to terminate an employee?
4 Strategies to handle high risk employee terminations
What is a high risk employee termination?
The reasons for a high risk employee termination may range from personal reasons such as subpar performances to reasons beyond a person's control such as downsizing, mergers, and organizational restructuring. Indeed, there are multifaceted reasons that go into the decision to let an employee go. However, people have different coping mechanisms and will react differently to such bad news, including some who will react badly, even violently. These employee terminations are regarded as high-risk.
Some of the top six signs of an employee who's likely to turn violent include:
Alcohol and drug abuse
Constant conflicts with colleagues, friends, family
Financial distress
Mental health issues
Job-related complications
Marital problems
In particular, if an employee is being terminated due to serious misconduct related to harassment or previous incidents of violence, employers are placed in a difficult position. On the one hand, they need to terminate the employee as soon as possible to prevent further incidents. On the other hand, they may trigger another incident due to the termination.
Employers should not be deterred from doing the right thing by their other staff, and should proceed with the termination – however, there are ways to minimise the risk of another incident.
When is it acceptable to terminate an employee?
Your first step in this process should, of course, be to ensure that the termination is reasonable. While it is not a justification for violence, it is understandable if an employee is upset or angry regarding a termination that is unfair or unreasonable. Further, while the employee may not react badly in the moment, you will be at risk of legal action regarding an unfair or unreasonable termination. Below are some guidelines on fair versus unfair dismissal from various jurisdictions.
Australia
According to the Fair Work Commission, an unfair dismissal is when an employee is dismissed from their job in a harsh, unjust or unreasonable manner. The Fair Work Commission may consider an employee has been unfairly dismissed if:
the person was dismissed the dismissal was harsh, unjust or unreasonable
the dismissal was not a case of genuine redundancy
the employee worked for a small business and the dismissal was not done according to the Small Business Fair Dismissal Code
When determining whether a dismissal is harsh, unjust or unreasonable, they consider all of the following circumstances:
was there a valid reason for the dismissal related to the employee's capacity or conduct
was the employee notified of that reason and given an opportunity to respond
if the employer didn't allow the employee to have a support person present at any discussions about the dismissal, was that unreasonable
whether the employee had been previously warned that their performance was unsatisfactory
if the size of the business, or lack of dedicated human resource management specialists or expertise impacted on the procedures that the employer followed when they dismissed the employee, and any other matters that the Fair Work Commission considers relevant.
According to the Fair Work Commission, the stronger claim of unlawful termination is when an employee is dismissed by their employer for one or more of the following reasons:
a person's race, color, sex, sexual orientation, age, mental or physical disability, marital status, family or carer's responsibilities, pregnancy, religion, political opinion, national extraction or social origin (some exceptions apply, such as where it's based on the inherent requirements of the job)
temporary absence from work because of illness or injury
trade union membership or non-membership or participation in industrial activities
being absent from work during maternity leave or other parental leave
temporary absence from work to engage in a voluntary emergency management activity
exercising or planning to exercise a workplace right by making a complaint or inquiry in relation to your employment, or participating in proceedings against an employer.
Generally, employees are protected from unfair termination under the General Protections provisions of the Fair Work Act 2009. However, all employees are protected from unlawful termination.
Inability to fulfill requirements of the role
Poor performance
Misconduct or inappropriate behavior
When a role is no longer required
Nonetheless, whether the high risk employee termination was fair in the above circumstances depends on the handling of the termination and whether a fair process was followed. 
United States
In the U.S., the Equal Employment Opportunity Commission protects employees from unfair termination for reasons such as race, religion, age, etc.
Age Discrimination
The Age Discrimination in Employment Act of 1967 (ADEA) protects certain applicants and employees 40 years of age and older from discrimination on the basis of age in hiring, promotion, discharge, compensation, or terms, conditions or privileges of employment.
Disability
Section 503 of the Rehabilitation Act of 1973 prohibits federal contractors and subcontractors from discriminating against and requires affirmative action for qualified individuals with disabilities in all aspects of employment.
Ethic/National Origin
Title VII of the Civil Rights Act of 1964 prohibits discrimination in hiring, promotion, discharge, pay, fringe benefits, job training, classification, referral, and other aspects of employment, on the basis of race, color, religion, sex or national origin.
Immigration
The Immigration and Nationality Act prohibits employers (when hiring, discharging, or recruiting or referring for a fee) from discriminating because of national origin against U.S. citizens, U.S. nationals, and authorized aliens or discriminating because of citizenship status against U.S. citizens, U.S. nationals, and the following classes of a aliens with work authorization: permanent residents, temporary residents (that is, individuals who have gone through the legalization program), refugees, and asylees.
Read more in the U.S. Department of Labor website on different rights and protections.
Reasonable reasons for termination of employment may include:
Incompetence, including lack of productivity or poor quality of work
Insubordination and related issues such as dishonesty or breaking company rules
Attendance issues, such as frequent absences or chronic tardiness
Theft or other criminal behavior including revealing trade secrets
Sexual harassment and other discriminatory behavior in the workplace
Physical violence or threats against other employees
All of these behaviors are impediments to the proper functioning of your business. The first three can directly impact your business effectiveness, reduce profits, and hurt morale in the workplace. The second set of three pose risks to the health, safety, and reputation of your employees, customers, and the business in general.
United Kingdom
According to the U.K. Government, valid reasons for termination of employment include:
their capability or conduct
something that prevents them from legally being able to do their job, for example a driver losing their driving licence
Even if you have a fair reason, a high risk employee termination is only fair if you also act reasonably during the dismissal and disciplinary process.
There's no legal definition of 'reasonableness', but if you're taken to an employment or industrial tribunal they would consider whether you:
genuinely believed that the reason was fair
carried out proper investigations where appropriate
followed the relevant procedures
told the employee why they were being considered for dismissal and listened to their views (in Northern Ireland, the employer must do this in writing)
allowed the employee to be accompanied at disciplinary/dismissal hearings
gave the employee the chance to appeal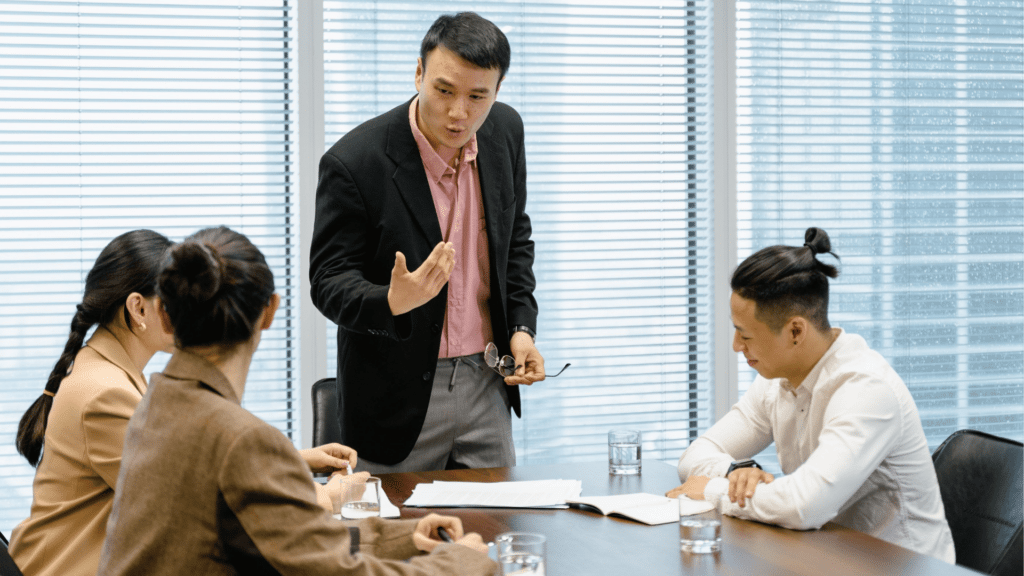 4 Strategies to Handle High Risk Employee Terminations
Host the meeting in a neutral location
When dealing with potential high risk employee terminations, hold the meeting in a neutral location. By doing so, you'll be avoiding exasperating the employee as they'll feel less cornered. For cases where the employee has a history of violence and is likely to pose a risk to other you, colleagues, and the company, ensure you have a third party present during the meeting. Have security in the vicinity or in the room where the termination meeting is happening.
Draft the termination in advance
The best way to deal with a high risk employee termination is to be prepared. Do not terminate on Fridays or before holidays to deny the employee the free time to consider revenge. According to FBI Statistics, 77% of violent attackers have spent a week or more planning their attacks. To soften the blow for the employee, offer them the option for immediate outplacement service. 
Think of security of an on-going process
Visible, on-going and well-planned security is critical to preventing violence or upheaval. As high risk employee terminations may lead to violence, it is important to consider a strong security plan. Performing continuous reviews of security measures, testing new ideas and keeping security flexible, are all part of a living, breathing security strategy. In the workplace, situations and circumstances change all the time— new employees are brought onto the team, office spaces are renovated and revamped, employees are promoted or fired, etc.— which is why your security needs to be adapted and updated as necessary. For example, as part of a commitment to building a more comprehensive security strategy, you may consider hiring a third-party security company to perform in-depth background checks on new staff members. Understanding employee histories plays a pivotal role in preventing workplace violence.
Change passwords and deactivate their badge or keycard. If necessary, change building locks as well for physical security. Security guards manning the building should be notified of any attempted breaches. Ensure no system access remains whatsoever – these strategies can also help fight against data schemes which may occur after an employee leaves.
Practice Open Communication
When terminating an employee, many challenges can be attributed to a lack of clear communication. Establishing open lines of communication, particularly when dismissals or terminations are expected, is crucial. When the reasons for an employment action are communicated, and an opportunity or platform to engage employees about the situation is created, the chances of a backlash are reduced. Engaging in open, consistent and honest dialogues with employees—not just via emails, text messages or notices pinned to office doors—reduces the risks associated with employee terminations. Ultimately, making time for face to face conversations with employees will lead to eased tensions, and potentially even more amicable dismissals.
During the conversation, explain why the employee is being let go and stress it is not personal. Have ready their final paycheck, information on benefits, and a number to call if they have questions. Inform the employee that they may use the company's grievance procedure for any final work-related complaints.
Things to Consider
When terminating an employee, especially when it is a high risk employee termination, a company should always consider the potential security risks involved and plan accordingly. It may be necessary to involve key personnel from various departments including, human resources, legal, security and/or direct supervisor(s). Planning should include, but is not limited to, asking and reviewing the following questions:
What is the basis for termination?
Does the employee have a history of disciplinary issues?
Has the employee ever made verbal threats towards management and/or co-workers?
Does the employee have a known criminal history?
Has the employee ever displayed violent or aggressive behavior towards anyone in the workplace?
In addition to evaluating possible risk factors, how the termination is handled is vital in minimizing risk. Preparing for the separation should include the four "W's" – Who, When, Where and What.
Who – Company policy may dictate who handles the termination. It may be the responsibility of human resources or the employee's immediate supervisor. It is important to establish who should be involved and only those individuals should be present for the termination.
When – Schedule the termination early in the week. This can help prevent the employee from dwelling on it over the weekend and considering some form of revenge. High risk employee terminations carry more risks so it is better to minimise them by giving the employee fewer chances to retaliate. Offer the employee immediate outplacement services to focus his/her attention on the future and discourage retaliation. If it is believed there may be the potential for a hostile situation, be prepared by having security present at the separation or on standby and ready to respond if needed.
Where – For security reasons, high risk employee terminations should be held on a first level floor with easy access to a building exit. Ideally, the room where the separation is held should contain a desk, which can serve as a barrier between management and the employee. The employee should always be seated furthest from the door, enabling a quick exit should the situation turn hostile. Following the separation, the employee should be immediately escorted from the building. In situations where the termination is conducted offsite, a neutral location should be chosen where the employee will not feel cornered or attacked. Personal items left in an office or workstation can be gathered and mailed to the employee by management.
What – An employer needs to ask what access does the employee have to company resources. This includes physical access to corporate offices and/or field offices, as well as company property, such as vehicles, desktop/laptop computers, cellular phones, identification badges, etc. On the day of termination, procedures should be in place as to how the property will be collected. Terminated employees must return all company property immediately upon request. An employer should also be mindful that sometimes personal items take on characteristics of company property. For example, if an employee uses the company data system on a personal device, that access needs to be immediately removed. It is recommended employers have a section in the employee handbook devoted to personal property and how it is treated during employment and after separation. Post-termination should also include notifying building security, if applicable, and the changing of company passwords and locks.
How Polonious can Help
Being prepared for a high risk employee termination is not only essential for the safety of those involved but necessary to protect the overall business operation. Furthermore, as with every personnel decision, careful documentation of the events and actions leading up to and following the termination is strongly recommended.
We have prepared a guide to help you understand key documents to record for each type of investigation as well as relevant laws to keep in mind across Australia, US, and the UK.
The Polonious Case Management System can also help with the investigative process from start to finish. The Polonious Case Management Software provides a consistent process that is procedurally fair for all parties, while recording all actions and decisions to ensure all evidence of the process is documented and auditable alongside any evidence gathered regarding the incident or investigation. Everything recorded in Polonious is then available in detailed reporting for identifying trends and problem areas. This is key to making workplace improvements from problem areas which may have caused the termination.
The documents arising from these workplace investigations often contain very sensitive materials. Investigators and HR teams have a duty to preserve documents and/or electronically stored information (ESI) while also protecting security and anonymity.
Polonious' ISO27001 certified security ensures your evidence and case files are stored securely, while our detailed security configuration ensures you can keep employees fully anonymous, or known only to specific individuals, depending on the level of anonymity requested.
Interested in learning more about how Polonious can help?
Get a free consultation or demo with one of our experts
Get a Demo