In today's technological world, it is almost guaranteed that there is an app for everything. In addition to personal use, apps have professional applications as well.
Investigators have at their fingertips a plethora of useful tools and resources, from software and smartphone apps to digital research resources, state-of-the-art communications technology and nifty surveillance gadgets
However, these can be extremely costly and not be feasible options for many investigators. Fortunately, there are thousands of free and cheap resources that can help you conduct your investigations more efficiently and effectively.
This blog will outline 22 Free and Affordable Tools for Investigators.
Tools for Planning Investigations
Calendar Apps
Google Calendar
Because Google Calendar is linked to your Gmail account, you can seamlessly access your calendar anywhere and from any device. For extra convenience, events are automatically added from your Gmail to your Calendar.
Microsoft Outlook Calendar
Outlook combines email, calendar, and contacts in one application. This is a great calendar app for those who are Microsoft users.
Apple Calendar
Apple Calendar is the default calendar on Macs, iPhones and iPads. Everything syncs by default using iCloud, or you can set up Apple Calendar to sync with Google Calendar, Microsoft Exchange, Yahoo, and any calendar platform that uses CalDAV. Setting this up is as easy as connecting an email client app to another email account.
Tools for Conducting Research
There are many types of evidence to consider during a workplace investigation, take a look at our blog to understand the 6 types of evidence you may encounter and how you can use them.
Open Source Intelligence (OSINT)
Open Source Intelligence, often abbreviated as OSINT, is data and information that is collected legally from open and publicly available resources. Obtaining the information doesn't require any type of clandestine effort and it is retrieved in a manner that is legal and meets copyright requirements.
Open-source data and information are available in a variety of places, most of which are accessible via the internet.
Examples include:
Public records databases
Government reports, documents, and websites
The internet
Mass media (e.g. newspapers, TV, radio, magazines, and websites)
Social networks, social media sites, user account profiles, posts, and tags
Maps and commercial imagery
Photos, images, videos
Take a look at other ways you can dig deeper than a web search to conduct better investigations. While there's a lot of free information that is accessible, there are paid tools that investigators can use to make searching all of these things easier. Our Polonious Configurers understand how to access the deep case data and can share many examples of how to use it with your team. Take a look at some of the tools we already integrate with in our blog.
Capturing Online Data
Using the Web for conducting research is the new norm, but there's a risk associated with collecting data and information this way. When you do find what you're looking for online, you'll need to capture it before it's been modified, hidden, or erased. Luckily, there are free investigation tools for this.
CamStudio
Investigators can use CamStudio to record all screen and audio activity that takes place on their computer and easily turn them into AVI video files that can be saved and shared. Camstudio is free for personal and professional use.
Screencast-o-Matic
Alternatively, Screencast-o-Matic captures your screen's activity and, if you use your webcam, you can customise your video with narration. There are both free and pro options with varying features.
Veed Screen Recorder
Capture your screen and/or webcam activity using your choice of layout. Then, edit your recording with Veed's online video editor. You can even add layers, subtitles and images. Veed is free to use.
Digital Forensics Tools
Digital evidence can exist on a number of different platforms and in many different forms. Forensic investigation often includes analysis of files, emails, network activity and other potential artifacts and sources of clues to the scope, impact and attribution of an incident.
4Discovery
Investigators can use 4Discovery offers different options to extract metadata (document history, usage, authors and contributors), look at USB history and much more.
Google Takeout Convertor
Google Takeout Convertor ​​converts archived email messages from Google Takeout along with all attachments. This software helps investigate officers to extract, process, and interpret the factual evidence.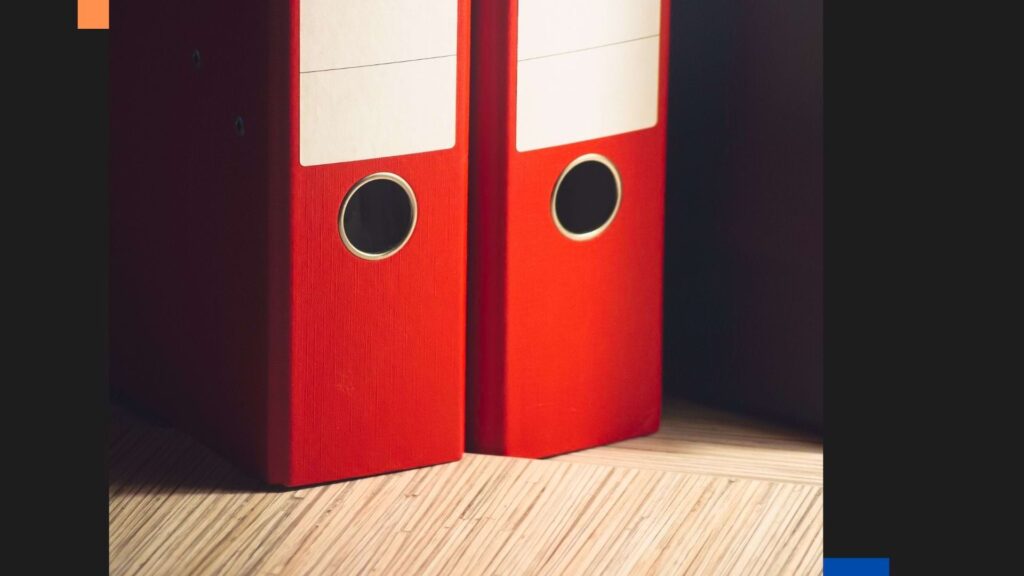 Tools for Investigation Interviews
Recording Interviews
Digital Recorder
Investigators can use a digital recorder to record interviews with minimal background noise.
Memory stick and voice recorder
The greatest advantage of digital voice recorders over older digital tape recorders is that they have no moving parts, which make a lot of noise. Thus, your interview recordings are crisp and clear.
Tripod Phone Holder
Today's smartphones have great cameras, great audio recording capabilities and tons of storage. Use your phone to videotape investigations with a tripod phone holder.
Tools for Writing Investigation Reports
Report Writing
Grammarly
Grammarly scans your text for common grammatical mistakes (like misused commas) and complex ones (like misplaced modifiers). Ensure that your report is free from typos and grammatical errors.
ProWriting Aid
ProWriting Aid offers world-class grammar and style checking, combined with more in-depth reports to help you strengthen your writing. This tool can enhance the readability of your document.
Scan, send and documenting files
Evernote Scannable
Investigators can use Evernote to scan contracts, receipts, business cards, and any paper quickly and efficiently. Then, save or send these high-quality scans by email. If you already have Evernote, you'll love this app.
Text Grabber
TextGrabber easily and quickly scans, translates and saves your chosen text or QR-codes from virtually any printed material. This app can also translate.
Additionally, take a look at Documenting a Workplace Investigation: 3 Things to Know to better understand relevant laws, key documents to record and benefits of proper documentation and record-keeping practices.
Tools for Managing Investigations
Reminder and Monitoring Tools
Google Alerts
Set up an alert on the subject's name, nickname and alias to monitor what they're up to and receive notifications when new results appear.
Mention
Investigators can use Mention to pick a couple of keywords (names) to keep an eye on and monitors the web and social networks. The app then sends alerts daily or weekly.
File Sharing and Collaboration Tools
Drop Box
This software offers secure file sharing and storage solutions. Packages include Dropbox Basic for infrequent, basic investigations, and Dropbox Business with extra storage and enterprise-level support.
Google Drive
With Google's file storage and synchronisation service, you'll get access to all of your files from anywhere on any device. Share it with anyone who has a Gmail and let them view, download and collaborate.
Securing Files
Veracrypt
Veracrypt is an important tool for investigators as it adds enhanced security with on-the-fly encryption (OTFE) to protect important files online and offline.
AxCrypt
This app offers strong encryption, password management and multilingual interfaces. For added convenience, AxCrypt lets you collaborate with others, store your files in the cloud and access your encrypted files from your phone.
How Polonious Can Help Investigators
Although Office Tools have uses, take a look at our blog to understand why everyday office apps like word processors and spreadsheets are not up to the task for real-world investigation teams. Polonious ensures there is a single framework that controls the workflow, security, reporting and audit requirements necessary for every investigation.
Being able to conduct an effective internal investigation is essential for the day-to-day operation of your organisation. A well-conducted internal investigation helps ensure that those who have engaged in improper conduct are identified as having done so, and are dealt with appropriately. It can also ensure that those who have been wrongly suspected or accused of having engaged in improper conduct have their circumstances claried and the suspicion removed.
Companies will often establish an internal investigation in response to significant events or allegations of wrongdoing. However, minor errors can lead to significant repercussions for employees, employers and companies alike. However, these can be prevented by following the best practices while utilising the right tools. Take a look at our blog to understand common pitfalls in internal investigations so you can avoid them.
For instance, all physical evidence must be stored securely and logged. Digital evidence needs to be authenticated, captured, preserved and stored somewhere as well. The Polonious case management system allows investigators and HR teams to document evidence and important documents in a secure, organised and accessible manner.
Polonious' ISO27001 certified security ensures your evidence and case files are stored securely, while our detailed security configuration ensures you can keep employees fully anonymous, or known only to specific individuals, depending on the level of anonymity requested.
The main drawbacks with using office tools for investigations is there is no single source of truth. To understand what has happened, many systems need to be accessed and, adding to the problem, there is no single security framework. Spreadsheets rarely have direct links to the source data and can easily be manipulated over time. Don't forget security is an ever increasing concern and using disparate solutions increases that risk across an organisation.
If you have stretched the limits of what is possible with office tools and are starting to experience the fundamental problems with them, Polonious can help you move on to our dedicated case and investigations management platform.
Interested in learning more about how Polonious can help?
Get a free consultation or demo with one of our experts
Get a Demo