ANNUAL REPORT – 2016/17
AUSTRALIAN PROVINCE OF THE SOCIETY OF JESUS
The safeguarding of all people in our care, particularly children and vulnerable adults, is a fundamental concern for the Australian Province of the Society of Jesus. In fact, there is no greater responsibility for those that care for others than keeping them safe.
It is clear to me that in the past we, and many other organisations, have failed the children and young people in our care. Appearing at the Royal Commission into Institutional Responses to Child Sexual Abuse earlier this year reinforced the responsibility I have for ensuring that, in our Jesuit circles, this never happens again.
All within the Australian Jesuit Province are committed to this and we have taken practical measures to support this commitment. In 2016, we launched a comprehensive strategy to enhance professional standards for the safeguarding of children and young people. This strategy is detailed on our website – www.jesuit.org.au – and this inaugural report is part of our commitment to openly sharing our work. This Safeguarding Children Annual Report is designed to inform all people in the community of the initiatives the Australian Province has taken to ensure children and young people in our care are safer from harm.
Fr Brian F. McCoy SJ
Provincial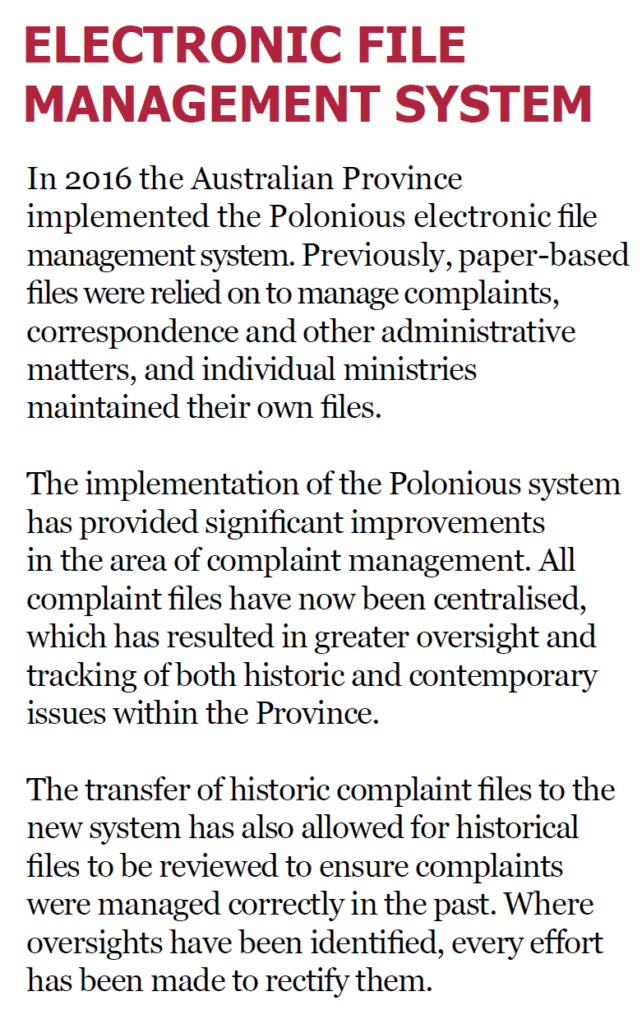 Interested in learning more about how Polonious can help?
Get a free consultation or demo with one of our experts
Get a Demo